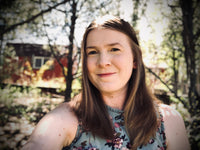 ABOUT THE LITTLE RUSTIC FARM
Hi everyone! I am a mother of 3 boys and now a full time online/Etsy seller. I started this business as a hobby to fulfill my creative outlet and today it has grown into an actual business. Customers love my vases in particular and this has inspired me to keep going forth and creating more beautiful birch vases for everyone to enjoy! I hope my products bring joy to your event/home as well!
UPDATES
Hi Everyone,
We've been busy we have the Youtube channel started and we are proud to announce the opening of our new FAIRE account and Go Imagine store. We are currently only offering certain items for wholesale at this time if you are interested in our wholesale products please use the link for our FAIRE account here : Link to our new FAIRE storefront
Link to our new Go Imagine store: Our Go Imagine storefront
Link to our Etsy shop: Link to our Etsy shop
Pat Irwin Nov 28, 2021 5 out of 5 stars
We love how this gift card box turned out!!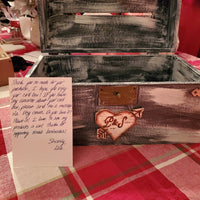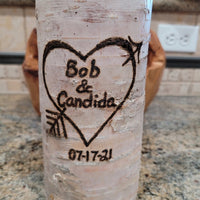 Candida on May 4, 2021 Candida added a photo of their purchase 5 out of 5 stars
I love my Vase. It is beautiful. I am going to put my wood flower wedding bouquet in the vase after the wedding. Thank you very much Lisa!
Traci on Dec 13, 2021 Traci added a photo of their purchase 5 out of 5 stars
These are quality made! I am absolutely in love with these little boxes. They are everything and more than I expected. I have to say The owner Lisa, is amazing. She actually reached out to me, as soon as I placed my order. Thank you Lisa! You one amazing lady and mom. Your shop will always be one of my favorites. You have opened my eyes to supporting our little shops and businesses. Thank you again, I absolutely love everything I have bought from you…you have me addicted that why I placed a third order. Lol.